uniusrei@protonmail.com
•
2 minutes ago
Bin SALMAN & Rothschild] [the devil said to Jesus of Bethlehem: "I adjure you, in the name of God, do not torment me! I know who you are: you are the Holy One of God" and if the Israelis block me 10 channels: and me only one is left open:
explicitly, they want to say to me: Unius REI: "I beg you to go away: you go to write elsewhere!"
and where do I go to write? all mankind is a single pack of possessed by demonons: becouse guilty: shariah Wahhabis and SpA FED Rothschilds ... you have ruined my mankind!
•

uniusrei@protonmail.com
•
Bin SALMAN & Rothschild ] [ disse il diavolo a Gesù di Betlemme: "Ti scongiuro, in nome di Dio, non tormentarmi! io so chi tu sei: tu sei il Santo di Dio" e se gli israeliani mi bloccano 10 canali: e me ne lasciano aperto uno solo:
loro esplicitamente, loro vogliono dire a me: Unius REI: "ti supplico ti scongiuro: tu vai a scrivere altrove!"
e dove vado a scrivere? tutto il genere umano è un solo branco di indemoniati per colpa dei wahhabiti e di Rothschild .. voi mi avete rovinato il genere umano!
•

uniusrei@protonmail.com
•
Bin SALMAN ] [ Farisei FED FMI NWO mi hanno rovinato il genere umano e ora può soltanto essere distrutto. ma se tu mi aiuti? noi lo possiamo salvare! ☩Unius REI☦️Governor brothers✞kingdom Israele
@UniusRei1 /user/noahNephillim/discussion] Lorenzojhwh UniusRei [ shalom ] you have been banned by World Israel News [ @UniusRei @UniusRei2 @UniusRei3
Il presidente Donald Trump ha bollato una risoluzione approvata in risposta ai commenti antisemiti di Ihan Omar come "vergognosi".
Da Associated Press e World Israel News Staff
Dopo che la Camera dei Rappresentanti ha approvato giovedì una risoluzione che condanna l'antisemitismo in mezzo ad altre forme di bigottismo, ma non ha menzionato specificamente i
commenti antisemiti del
repubblicano democratico di
Ihan Omar
, il presidente Donald Trump ha detto ai giornalisti che i democratici sono diventati un " partito anti-israeliano "e" anti-ebraico ".
I democratici hanno lottato per giorni su come o come punire Omar, una matricola del Minnesota che è stata perseguitata dalle accuse di antisemitismo da quando ha accusato il "male" di Israele di "ipnotizzare il mondo" nel 2012.
Più recentemente, ha fatto una serie di commenti che invocavano il tropo antisemita che gli ebrei americani sono sospetti a causa della
doppia lealtà verso Israele
, oltre a pubblicare su Twitter che la principale lobby israeliana dell'AIPAC paga i funzionari eletti per sostenere lo stato ebraico.
In risposta, il partito democratico ha discusso se Omar dovrebbe essere individuato e quali altri tipi di parzialità dovrebbero essere denunciati nel testo della risoluzione della Camera.
Omar, da parte sua, ha elogiato la risoluzione per condannare "il bigottismo anti-musulmano".
L'Assemblea ha approvato la risoluzione in un voto 407-23, con i democratici che hanno tentato di superare una disputa che ha travolto il loro programma e messo in evidenza le linee di frattura che potrebbero oscurarle attraverso le elezioni del prossimo anno.
I repubblicani si unirono generalmente al voto favorevole, anche se quasi due dozzine si opposero alla misura, una che la definiva una "farsa".
Un miracolo del cielo
Centinaia di migliaia di jihadisti sono arrivati ​​in Siria negli anni scorsi e il numero di coloro che hanno combattuto l'esercito del paese era di circa 500.000 combattenti feroci, molti dei quali erano fondamentalisti e terroristi stranieri, che sono stati reclutati da tutto il mondo e inviati a massacrare il popolo siriano e distruggere le istituzioni e le strutture del paese.
Abbiamo ricevuto una lettera toccante e commovente dal Vescovo jenabart che vogliamo condividere con tutti voi.
"Gli eventi a cui abbiamo assistito negli ultimi anni hanno dimostrato che ciò che è stato detto era piuttosto accurato e obiettivo e che l'aggressione contro la Siria è stata una delle più spettacolari invasioni militari che la storia abbia mai conosciuto fino ad oggi, non ha mai avuto un precedente nella storia e non è esagerato dire che è stata una terza guerra mondiale che ha avuto luogo sul nostro territorio, seminando distruzione e rovina e innumerevoli vittime" .
Il principe del Qatar, Hamad Bin Jaber Al-Thani, ha recentemente avuto l'onestà di confessare che 137 miliardi di dollari sono stati pagati dagli Stati del Golfo per finanziare la spaventosa guerra siriana e questo per non parlare di ciò che è stato fatto da molti altri paesi nell'est e nell'ovest per sostenere i combattenti, come dichiarato da Robert Ford, ex ambasciatore statunitense a Damasco.
Aiutiamo questa 'terra di grazie divine e di coraggio dei credenti' a risollevarsi.
Cinque anni dopo, e con la fine di questa tragedia che ha colpito ogni regione del vasto territorio siriano, dopo che il paese ha recuperato un po 'di calma e sicurezza, scrive il Vescovo Jeanbart, "mi sono ricordato che in effetti una mano invisibile e potente si era schierata con la Siria di fronte a questa terribile aggressione, senza precedenti e brutale, per proteggerci e salvare il nostro paese da una tragedia senza precedenti e da una catastrofe fatale. A mio avviso è la mano di Dio Onnipotente che ci ha concesso la sua benedizione e la grazia per poter trovare la pace, per permetterci di continuare a vivere come testimoni in questo paese bagnati dal sangue di un'immensa massa di martiri. Tutto questo dramma che possiamo aver miracolosamente sorpassato non ci porta a ringraziare il Signore che, nella sua divina provvidenza, ci ha salvaguardato" .
commenti antisemiti di Ihan Omar come "vergognosi".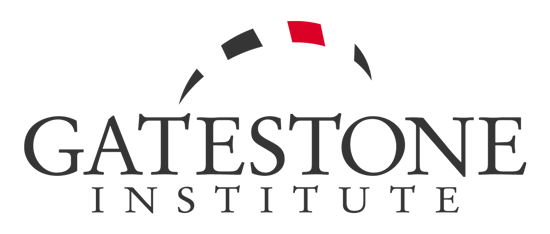 La Svezia che persegue le pensionate e accoglie l'Isis
di Judith Bergman • 8 marzo 2019
Forse il Consiglio d'Europa ritiene che gli sforzi intrapresi da Åberg per trasformare i suoi connazionali svedesi in poliziotti che perseguono presunti reati d'opinione siano un esempio che gli altri paesi europei dovrebbero emulare?
Durante l'interrogatorio, la pensionata ha spiegato: "Mi sono arrabbiata quando ho letto come funziona con gli immigrati e come essi evitino le punizioni per tutto ciò che fanno. Vengono assolti anche se rubano e fanno altre cose. È ingiusto che coloro che commettono gravi crimini possano essere rilasciati...". La pensionata ha detto che non avrebbe scritto quelle parole se avesse saputo che era illegale. Evidentemente l'ha fatto con la convinzione errata di vivere ancora in uno Stato di diritto democratico. A gennaio, la donna è stata condannata a pagare un'ammenda di 4 mila corone svedesi (443 dollari). Vive con una pensione di soli 7 mila corone svedesi (775 dollari).
Le autorità svedesi chiaramente non possono – o non vogliono – perseguire o condannare i jihadisti che hanno così generosamente accolto nel paese; eppure, non hanno scrupoli ad accusare e processare anziane pensionate indifese. Si potrebbe aggiungere che una cultura che rispetta i diritti umani dei combattenti dell'Isis rientrati nel paese più di quanto non rispetti quelli delle donne anziane che hanno paura di questi miliziani è alla fine.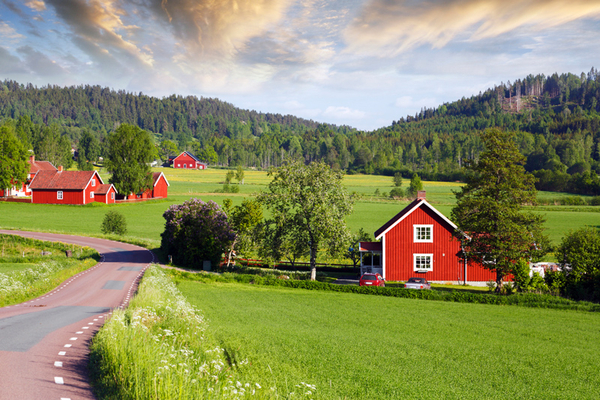 Mentre il Servizio di sicurezza svedese garantisce ai cittadini che farà "ancora di più" per limitare lo sviluppo di ambienti terroristici in Svezia, il governo svedese acuisce ulteriormente il problema accogliendo i combattenti jihadisti dell'Isis che fanno rientro nel paese. (Fonte dell'immagine: iStock)
Secondo un comunicato stampa diramato il 15 gennaio scorso dal Servizio di sicurezza svedese (Säpo),"l'estremismo islamista che promuove la violenza costituisce attualmente la più grande minaccia per la Svezia". "Il livello della minaccia terroristica rimane elevato, attestandosi al terzo gradino di una scala di 5. Questo significa che è probabile che avvenga un attacco terroristico", ha dichiarato Klas Friberg, a capo del Säpo.
"Per contrastare la minaccia del terrorismo, il Servizio di sicurezza lavorerà in futuro in modo ancora più strategico per limitare lo sviluppo di ambienti terroristici. Ciò potrebbe significare occuparsi [omhänderta] di persone che rappresentano una minaccia per la sicurezza o, cooperando con altre autorità, lavorare più duramente per garantire che questi individui siano perseguiti per altri crimini – oppure che le loro opportunità si riducano.
Continua a leggere l'articolo

Questa email è stata inviata a: lorenzo_scarola@fastwebnet.it
Per annullare l'iscrizione,
https://it.gatestoneinstitute.org/list_unsubscribe.php
Per modificare le opzioni di iscrizione, vai a
https://it.gatestoneinstitute.org/list_edit.php
Per iscriverti alla mailing list, vai a
https://it.gatestoneinstitute.org/list_subscribe.php
Gatestone Institute
14 East 60 St., Suite 705, New York, NY 10022